I can't believe summer's over – it feels like I was just getting a training schedule going, and now the leaves are down and ski season's only a few weeks away. I'm generally happy with how the summer went – a few personal highlights:
Completed Triple Bypass for the first time. It was a long day on the bike (118 miles), and though I dreaded it, it was one of the better century rides I had ridden. I lost a bit of steam on the way up to Loveland Pass and legs were pretty dead by Vail. But no real physical discomfort beyond the fatigue, and an OK time.
Toured the Dolomites. This ended up being a late addition to my summer plans, as I was stuck out of my house for two months. But probably the most beautiful riding I've ever done, and some of the strongest too. I had never a climbing day as big as 8000 feet, much less three back to back, but I was surprised how well it went. The scenary definitely helped.
Hit some good running times. Ran my fastest half marathon (8:00 min/mi) and fastest 10K (7:00/mi). Running fell off as the summer went on, but I definitely think all the spring miles helped me hit some of my cycling goals for the year.
Completed 4 out of the 5 days of the Colorado Ride in Durango. Skipped the last day because it was hot, boring highway miles, but could have done it physically. My third day, the 80+ miler, was probably my strongest single-day ride of the season, even though I got dropped by the lead group midway through the day. Something to work towards!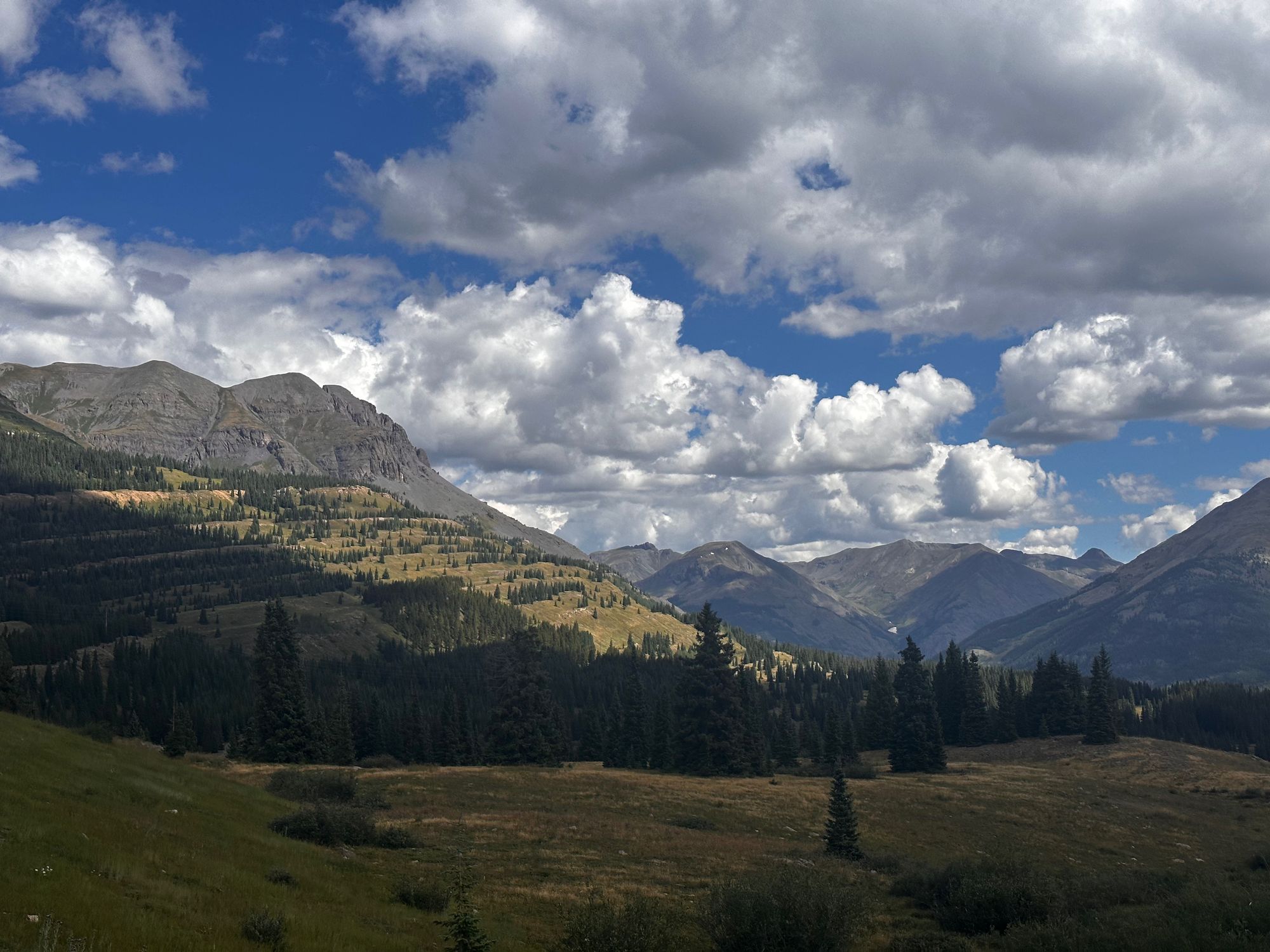 Dipped my toe into gravel riding. It's been on my punchlist for a few years, and found some good routes around Steamboat, Golden and Boulder that I really enjoyed. It was nice to be away from traffic, particularly after a ton of road riding in July and August. Definitely want to do more of this in 2024.
And now indoor season looms. I think the biggest thing for me this year is recognizing that skiing, even a ton of it, isn't enough to maintain summer fitness or keep weight down. April was a slog this year trying to get some pace back, and I'd like to avoid that into next year, particularly since I'm going to run the Paris Marathon and do some cycling in Provence first thing in April. Other than that, here's an early pass on goals for next year:
8:30/mi. pace or better at the Paris Marathon. It's flat, it's at sea level, and it won't be too warm. My main worry is just getting enough running volume in over the winter without getting bored out of my mind on the treadmill.
Sub-40 min 10K at the Bolder Boulder. I want the shirt!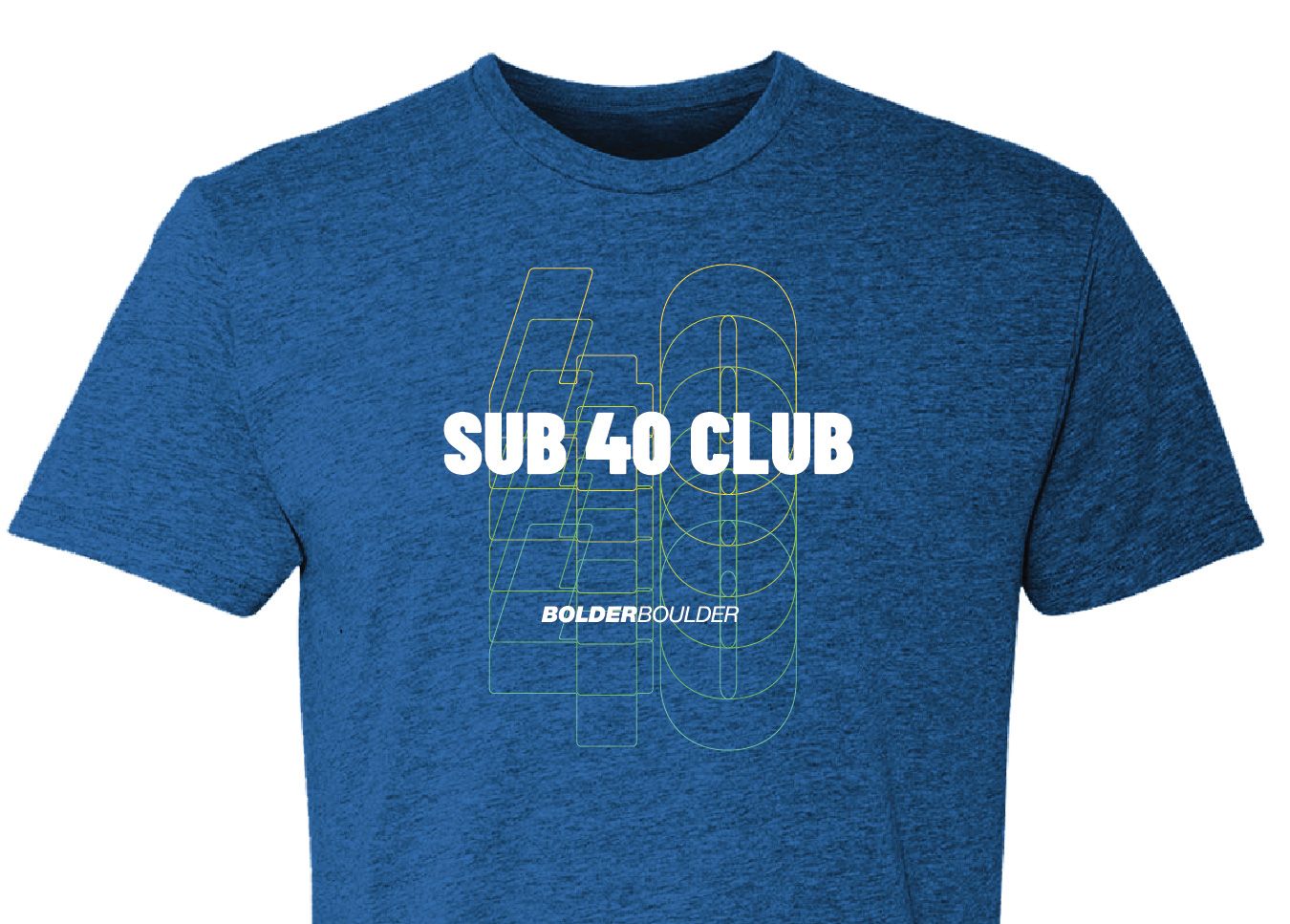 Mix up the calendar a bit. Steamboat GRVL got deferred to 2024, so that'll be do. But I've done a lot of Colorado! I'd like to find some tours outside the state, and some different climbs. Looking at the Death Ride in Tahoe, and maybe something like RAGBRAI. Also trying to find some time for Girona, either in the winter or early spring.
Complete my first Ironman 70.3. My swim remains horrific, and that's the biggest barrier. Hopefully can get some pool time and progress this winter.
Figure out what the macro goals are. I spend a lot of time exercising or thinking about exercise; it's probably my main competitive outlet right now, even if I'm generally just improving against myself. But maybe I would enjoy more competitive racing! Maybe I should target some bigger event! Maybe I need to find a healthier attitude toward it entirely! I don't know. On some level, it's depressing because no matter how many hours I dump in, I'm too old to ever really be truly competitive. But there's probably zen in finding acceptance in that, as that's true of an increasing number of things.